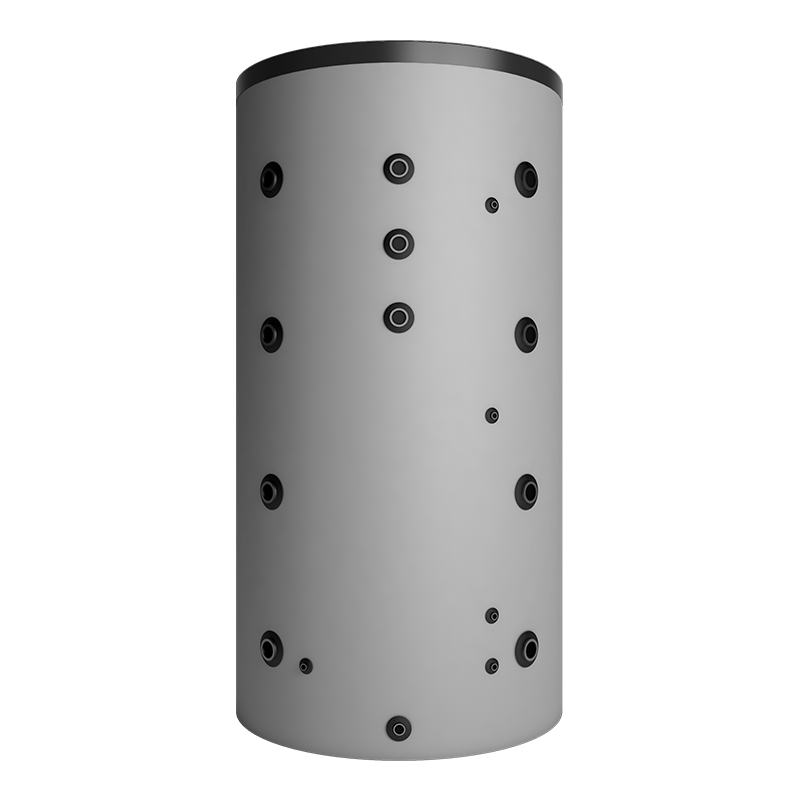 Tanks
TPSK 1000
Article Number 150977VS01
Separating buffer tank TPSK 1000
(Separating buffer storage tank with vapour diffusion-tight insulation)
Incl. cold insulation in accessory pack / without heat insulation.
8 sockets 2" IT for heating water, 3 sockets 1 1/2" IT for heating rods.
Storage volume according to ERP: 1000 litres
Heating water connection: R 2" IT
Weight: approx. 142 kg incl. cold insulation - approx. 153 kg incl. cold and heat insulation
Unit dimensions (Ø x H): 900 x 2015 mm incl. cold insulation - 1060 x 2015 mm incl. heat insulation
Tilting dimension: 2050 without insulation
Colour: silver-grey

Included in delivery:

Optionally available:
Thermal insulation TPSK 1000 (art. no. 15051701): 80 mm soft foam insulation with insulating cover and base roundel for thermal insulation of the buffer tank TPSK 1000.
Possible energy efficiency classes
Space heaters (35° C, 55° C): A+++ to D Ӏ Combined space heaters: A+++ to G Ӏ Combi heaters: A+++ to D Ӏ Hot water preparation: A+ to F Ӏ Combination combi heaters: A+++ to G Ӏ Hot water tanks: A+ to F Ӏ Domestic hot water preparation: A+ to F Ӏ Ventilation: A+ bis G