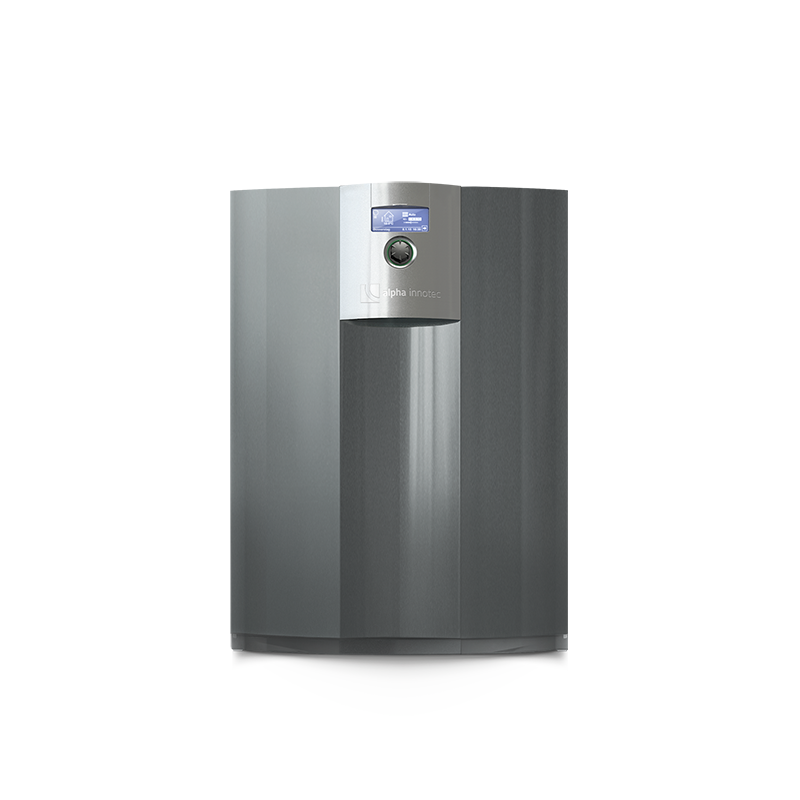 alterra SW Series - ground source heat pumps for indoor installation
SW 192H3
Article Number 10070742
the powerful - powerful entry into environmentally friendly heating technology.
Operating limit flow temperature 20°C to 65°C
Recommended range of application heat source -5°C to 25°C
The heat pumps are recommended for the following total heating demand:
SW 42H3 = ca. 5 kW; SW 82H3 = ca. 8 kW; SW 102H3 = ca. 10 kW; SW 122H3 = ca. 12 kW; SW 142H3 = ca. 14 kW; SW 172H3 = ca. 17 kW; SW 192H3 = ca. 19 kW; SW 232H3 = ca. 22 kW; SW 262H3 = ca. 26 kW; SW 302H3 = ca. 30 kW


For faster installation, the system comes with the following components:
Heat pump controller Luxtronik 2.1
Energy efficient ground source circulation pump
Vibration decoupling brine and heating circuit
Heat quantity recording

Additionally delivery:

Necessary accessories:
Safety assembly and expansion vessel for the heating circuit
Safety assembly and expansion vessel for the heat source circuit
For domestic hot water preparation, a switching valve and a domestic hot water tank must be ordered separately as accessories.
| | |
| --- | --- |
| Article Number | 10070742 |
| Equipment designation | SW 192H3 |
| Capacity for heating (kW) | 18,6 (B0/W35) |
| COP | 4,87 (B0/W35) |
| Max. flow temperature | 65 |
| Cooling | No |
| Heat source | S/W |
| Indoor/ Outdoor installation | Indoor installation |
| Detached/semidetached house | No |
| Multiple dwelling | Yes |
| Industrial building | No |
| New building | Yes |
| Refurbishment | Yes |
| Seasonal space heating energy efficiency ƞs (35°C) | 205,1 |
| Seasonal space heating energy efficiency ƞs (55°C) | 142,8 |
| Seasonal space heating energy efficiency classAverage 35°C | A+++ |
| Seasonal space heating energy efficiency classAverage 55°C | A++ |
| Seasonal space heating energy efficiency class(the package of combination heater, temperature control and solar device) | A++ |
Possible energy efficiency classes
Space heaters (35° C, 55° C): A+++ to D Ӏ Combined space heaters: A+++ to G Ӏ Combi heaters: A+++ to D Ӏ Hot water preparation: A+ to F Ӏ Combination combi heaters: A+++ to G Ӏ Hot water tanks: A+ to F Ӏ Domestic hot water preparation: A+ to F Ӏ Ventilation: A+ bis G