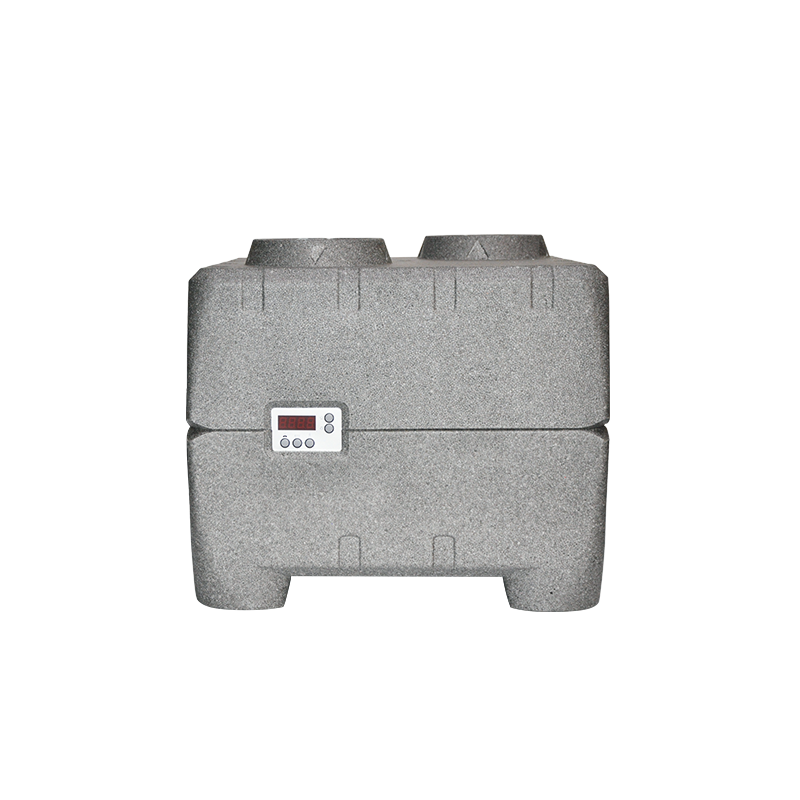 LWB Series - Domestic Hot Water Module
LWB
Article Number 15098801
The ideal retrofit solution for domestic hot water preparation.
Domestic hot water temperature with heat pump up to 60°C
Recommended range of application heat source (heating water) -5°C to 35°C


Attributes air/water-booster
For separate installation of domestic hot water heat pump and hot water tank in new building and refurbishment
With controller Ventronik 170 included PV-function
Fan power adjustable in three stages
Operation of the system can be limited in time
Control of domestic hot water temperatures via sensor in the hot water tank
Filles with fluorinated green house gas R134A
Heat quantity recording

Installation possibilities:
Cellar
storeroom
Heatingroom or washroom for the use of waste heat

A drain for the resulting condensate and socket (230 V / 50 Hz) must be on site.
Via the air duct connection DN 160 it is possible to connect a duct system, that allows to use air from side rooms or bathrooms (air volume flow 330 m³ / h bei 100 Pa in the exhaust air mode) for domestic hot water preparation. The airflow must be given.
Possible energy efficiency classes
Space heaters (35° C, 55° C): A+++ to D Ӏ Combined space heaters: A+++ to G Ӏ Combi heaters: A+++ to D Ӏ Hot water preparation: A+ to F Ӏ Combination combi heaters: A+++ to G Ӏ Hot water tanks: A+ to F Ӏ Domestic hot water preparation: A+ to F Ӏ Ventilation: A+ bis G